DO Rueda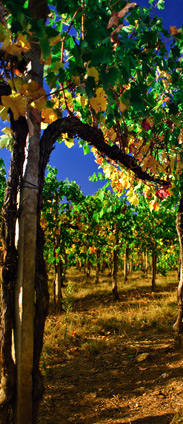 The Origin of Delightful & Youthful Wines
Rueda, which is located in the heart of Castilla y León to the north west of Madrid, emerged as a welcome addition to Spain's quality white wines when DO status was granted in 1980. The region's producers had demonstrated that the cooler climate here coupled with modern winemaking technology which avoided oxidation could result in fresh, fruity white wines based on Verdejo, Sauvignon Blanc and Viura.
Although Sauvignon Blanc has proved to be successful in the region, plantings of Verdejo have increased significantly over recent years giving the region a point of difference in its wines. One of Spain's classic white grapes, the more structured Verdejo has floral, lemon and white peach characters and, in the hands of a talented producer, wines made from the variety can age very gracefully.
However, Rueda's white wines are more typically youthful, unoaked and often presented with a screw cap closure reflecting the modern approach to winemaking in this region. They generally start to appear on the market by the spring following the vintage ready to be enjoyed over the warmer months of the year. They can be a blend of all three grapes or made from one grape (Verdejo or Sauvignon Blanc).